Tech Stack
WordPress
Sass
jQuery
The Brief
Content and marketing agency, TRACE, wanted a Wordpress portfolio for their business. The client had identified an existing theme to act as the foundation of the site. However, it required some modifications to match their vision.
I worked on the theme, taking rough designs from the client and implementing them. I was also solely responsible for adding and styling each page's body content.
The Design
TRACE's design came together organically as the client iteratively requested changes. I worked closely with them to tweak colours, layouts and content throughout development. Shown below are some screenshots from an earlier build...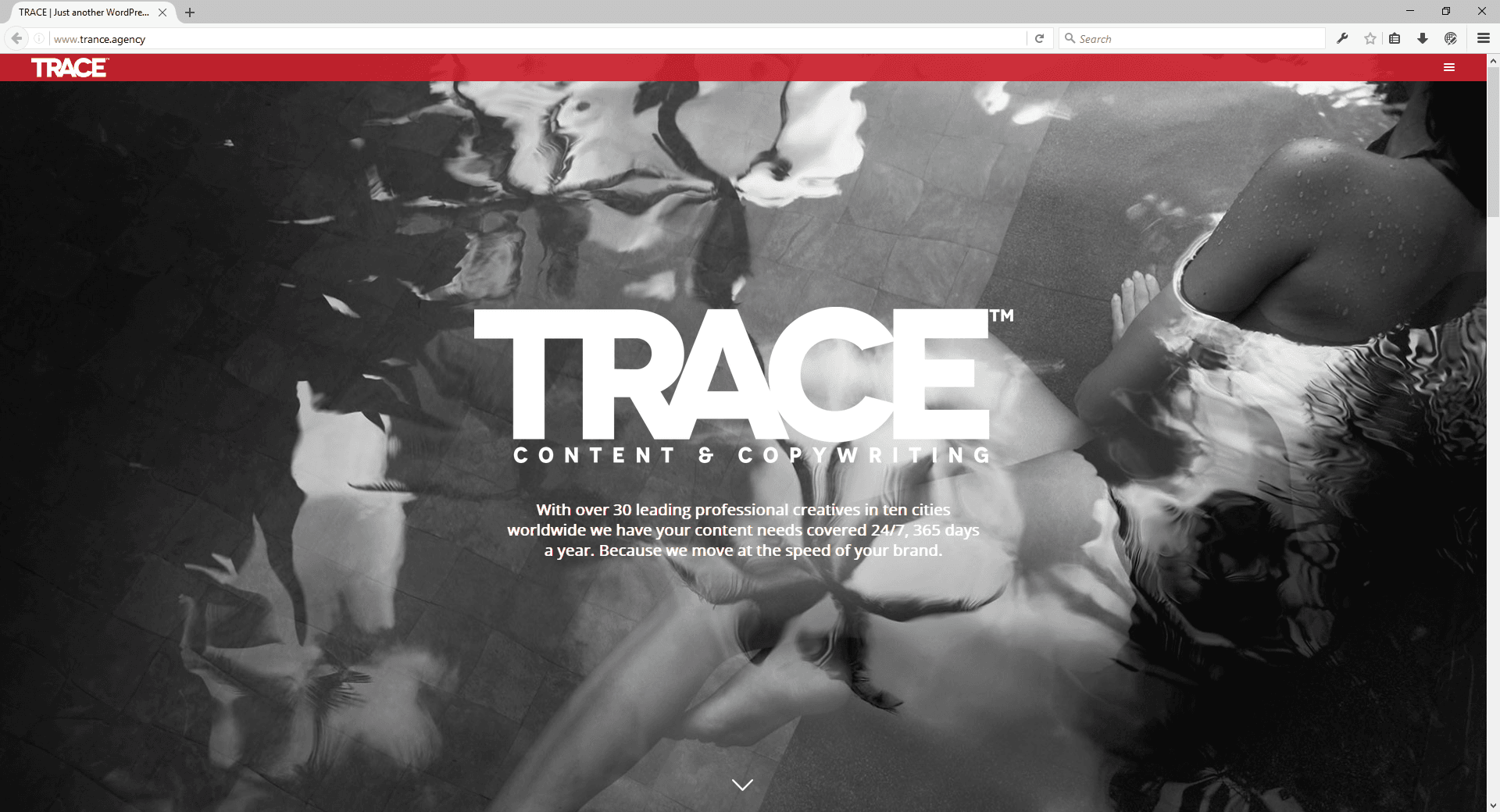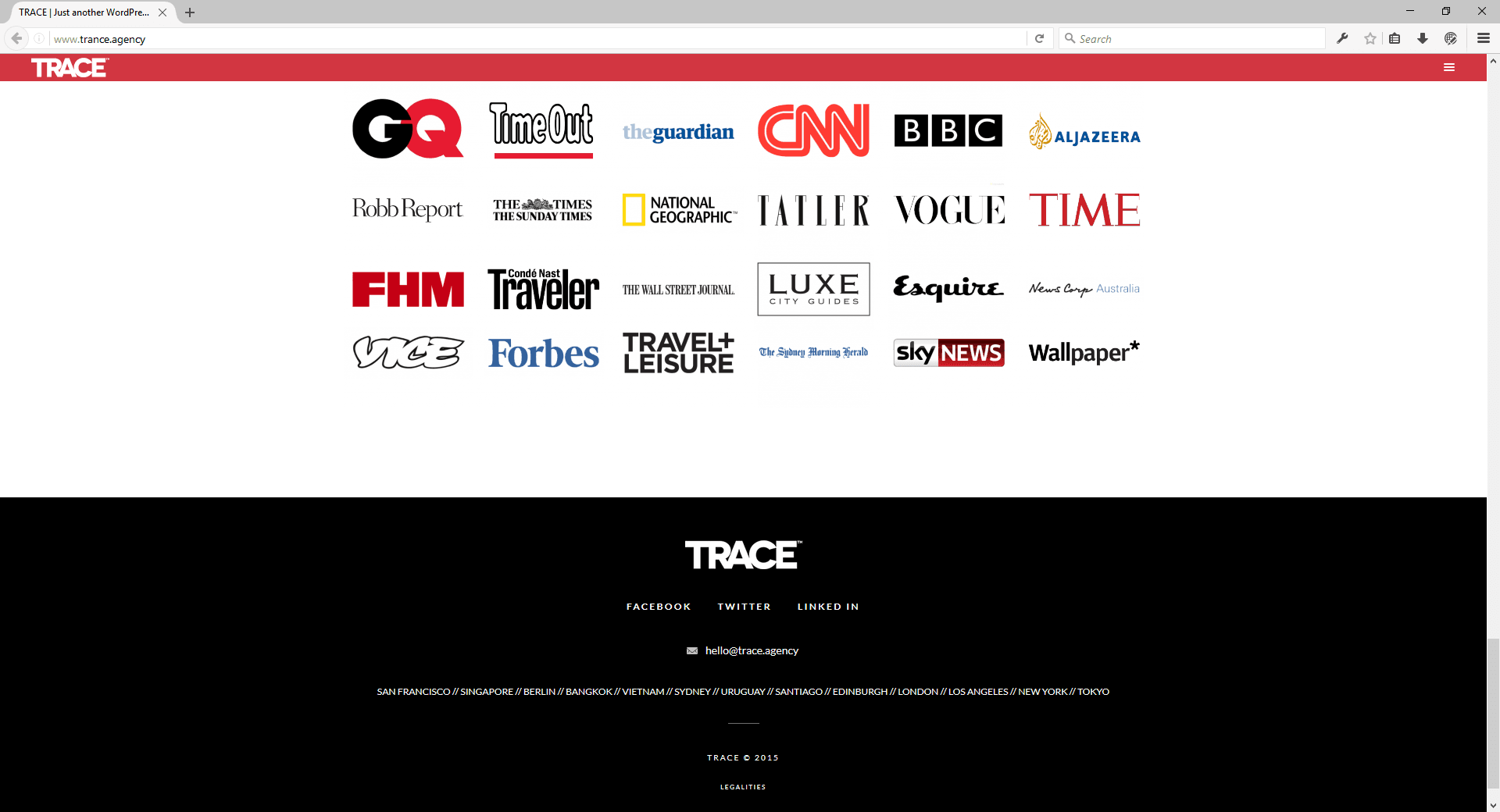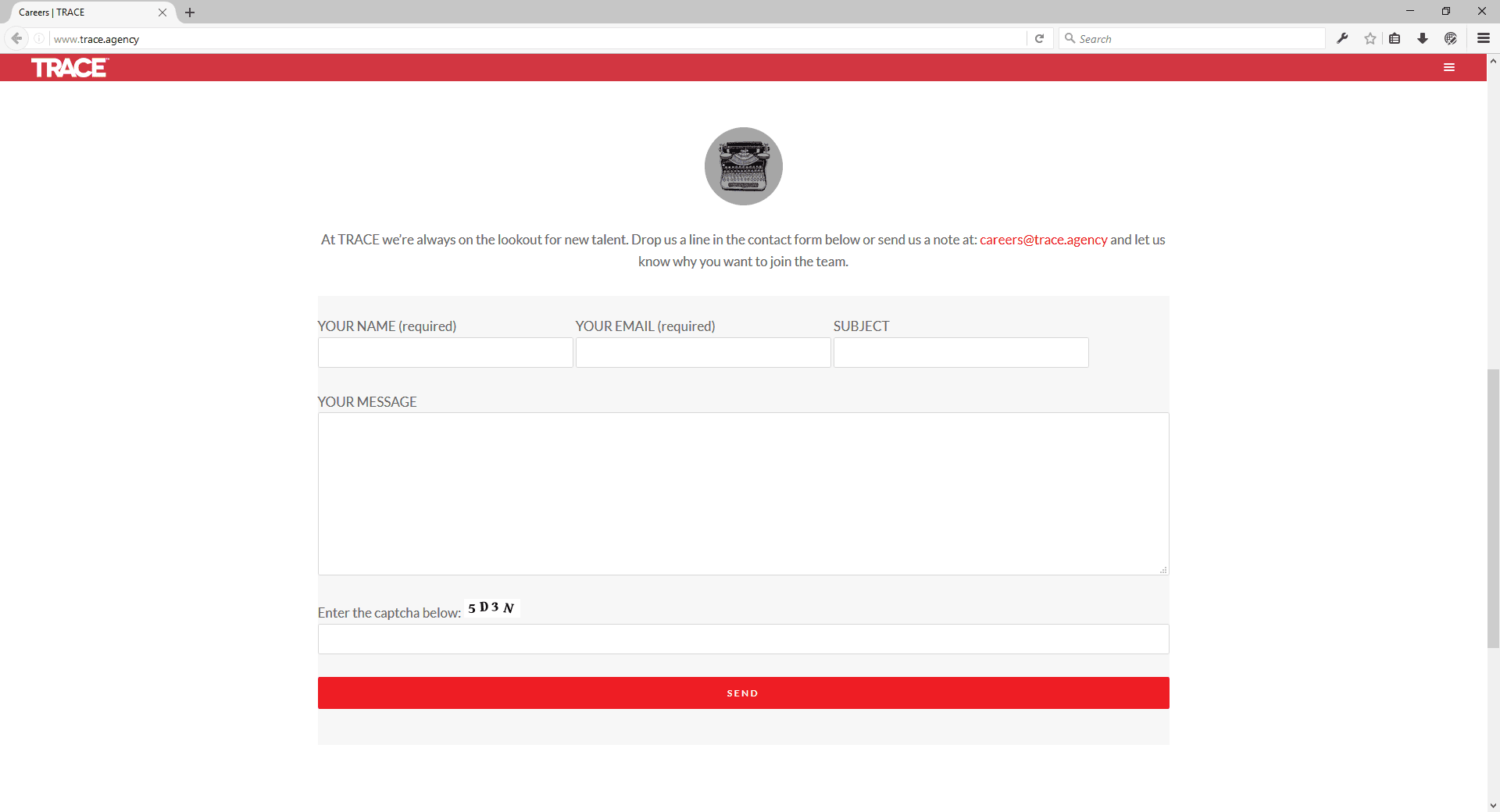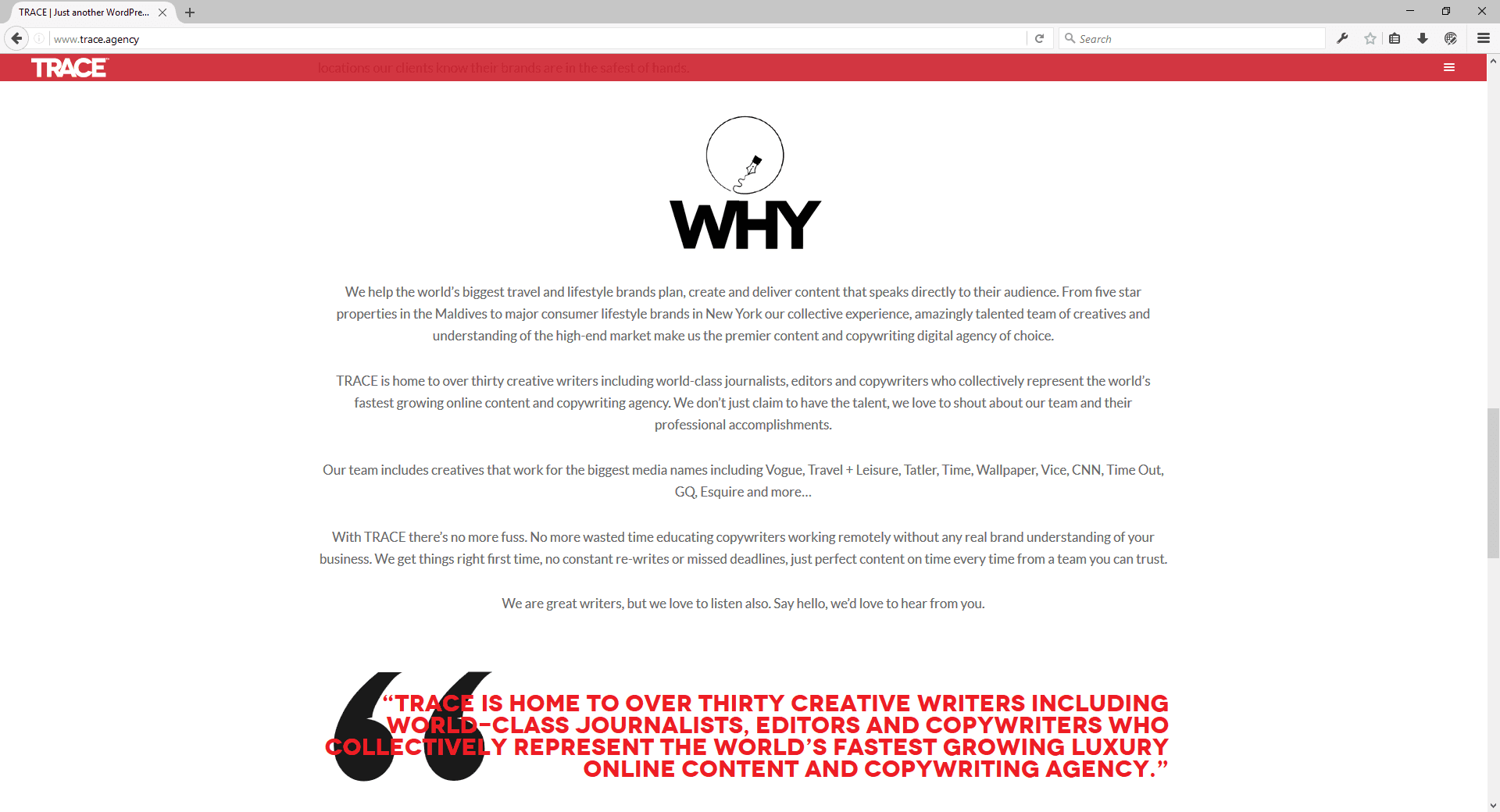 The Product
The final build uses high-contrast black, white and red colour palette for a sleek, modern feel. Content is design-focused and image-heavy. While the text content was provided, I was responsible for creating many of the site's graphics.
During development, I overhauled much of the original theme. The header and footer sections, in particular, saw big changes.
The site is fully responsive across a range of mobile, tablet and desktop screen sizes.